As Summer is Approaching……..
have you already found yourself skipping out on workouts for patio time with friends and family?
Have you slacked off on watching what you eat and tracking your food intake?
Are you not satisfied with how your current body looks and feels leading up to summer?
Are you lacking energy?
Would you like to get back on track and learn how to enjoy all the fun and food summer has to offer while still dropping inches and feeling great?
If you answered "YES" to any or all of the statements above, this challenge is just what you need!
---
 ENTER
THE SUMMER SHRED
21 DAY CHALLENGE
 Only 21 Days to a Leaner Summer Ready Body!
Consider this challenge a kickstart to get on the right track before summer officially hits
A few workouts skipped here and there
And a few extra splurges with meals and beverages
Can add up very quickly to extra pounds and inches
That can leave you heavier by the end of summer than you
are right now
Why not get on the right track now and look and feel your best all summer long?
---
ALL YOU NEED TO SIGN UP:
A Small Investment in Yourself of
****ONLY $49****
 And the Motivation to Learn How to Eat Real Food and Find Healthy Balance Between Eating Clean, Squeezing In Exercise, and Still Enjoying all The Fun and Good Food (and Beverages) That Comes Along With Summer!
EXTRA BONUS WITH THIS CHALLENGE
LEARN HOW TO CARB CYCLE!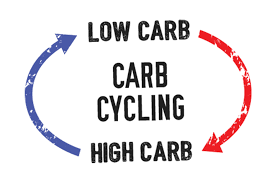 I AM GOING TO TEACH YOU WHAT CARB CYCLING IS
AND HOW TO USE THIS TECHNIQUE FOR OPTIMAL RESULTS WITH FAT LOSS!
NO MORE CONFUSION BETWEEN HIGH CARB, LOW CARB, AND NO CARB FAD DIETS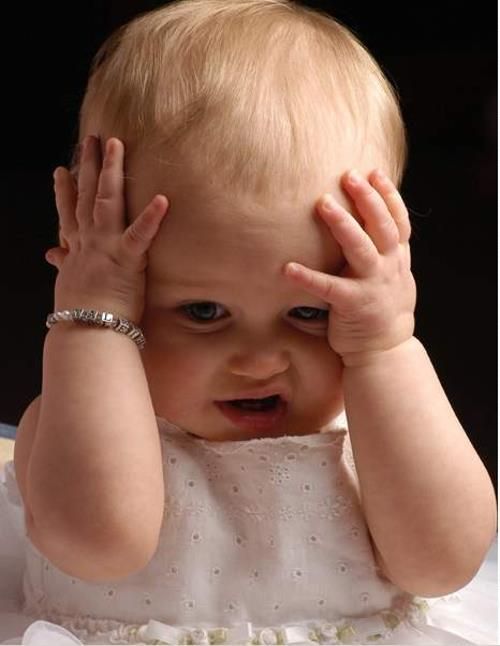 ---
WHEN DO WE START YOU ASK?
June 19th to July 3rd
SPACES ARE LIMITED TO 20 PEOPLE SO DO NOT HESITATE TO CLAIM YOUR SPOT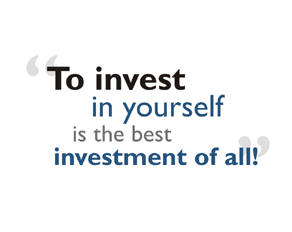 The best way to get back on track is to dive right in and commit yourself to something.  Prevent the "I'll start tomorrow" problem by just diving in to this challenge!
When you sign up for the 21 day challenge now you are committing yourself to 3 weeks to really buckle down and focus on yourself.
When was the last time you really focused on yourself? I mean really put your goals first?
Are you sick of looking after everyone else?
Feeling "sloppy"?
Wishing you had the time or drive to focus entirely on yourself?
WHAT BETTER TIME THAN NOW?
The best part is that you are not alone!! You will have Michelle and the Core Conditioning training team to cheer you on and help you along the way!
Already thinking of excuses??
What about my trip on the weekend? The wedding (or wedding's) I have coming up? The family vacation? etc. etc.
DON'T WORRY!!
The way this challenge meal plan is set up, it allows you to still have a cheat meal here and there while still seeing results!
At CORE Conditioning we learn to "train 4 life and be ready 4 anything" – meaning life happens, we can't let these life events get in the way of reaching our personal goals – better yet, we plan and prepare for them so we can still stay on track and get results while still enjoying all that life has to offer!! NO STARVATION DIETS HERE!
---
Does This Sound Like You?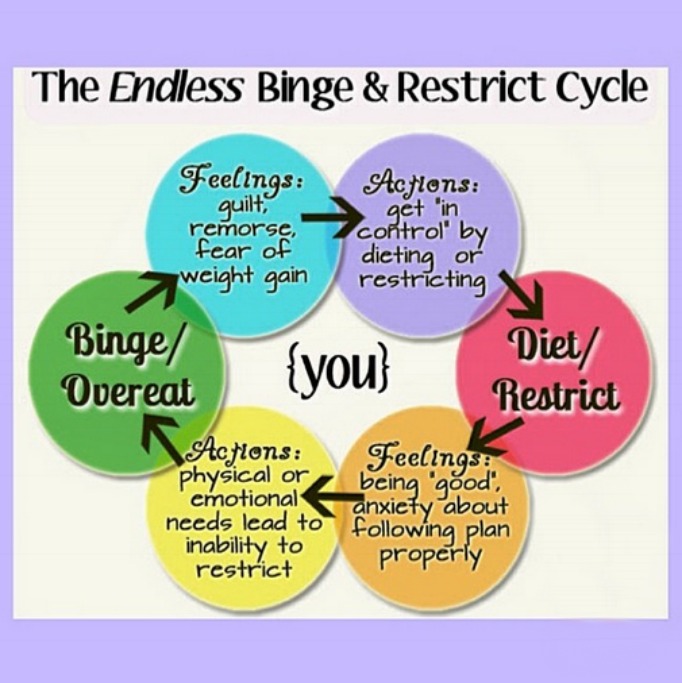 LEARNING HOW TO CARB CYCLE CAN COME IN VERY HANDY IN THE SUMMER IN ORDER TO ENJOY YOUR FAVOURITE FOODS WITHOUT THE WEIGHT GAIN!
What is Carb Cycling?

A carb cycling diet is a nutritional approach that switches between periods of low and high carbohydrate intake. Carb cycling diets focus on carbohydrate intake due to its primary role in metabolic processes that are related to burning fat and building muscle.
The primary goal of a carb cycling diet is to deplete and refill muscle glycogen stores, help up-regulate fat burning and muscle building hormones, increase thyroid activity and even support one's psychological state by not requiring hard to endure, long periods of low carbohydrates.
High carbohydrate consumption causes the stimulation and release of insulin in the blood, which helps to shuttle nutrients into your muscles replenishing lost muscle glycogen, aid in recovery and stimulate protein synthesis. High carbohydrate days can top up energy levels and prepare your body for intense training days.
Low carbohydrate days promote fat metabolism by causing your body to switch from carbohydrates to fat as its fuel source. Specifically, on low carb days, your body will burn through the glycogen you have stored from your high carb days and then dip into fat stores for energy. This process can help keep your body be more receptive to the insulin response, thus improving fuel utilization efficiency and your ability to trigger muscle building.
---
NO LOW CARB DIETS OVER HERE!!
THERE WILL BE MORE EXPLANATION AND DIRECTION ABOUT HOW TO CYCLE YOUR CARBS IN THE MEAL PLAN THAT IS INCLUDED WITH THIS CHALLENGE.
---
OK, I KNOW YOU HAVE QUESTIONS
HERE ARE SOME ANSWERS TO THE MOST COMMON QUESTIONS
REGARDING THIS CHALLENGE….
What is this 21 Day Challenge all about?
Ok, if you have every looked for a reason to get your butt in gear and really drop those extra pounds you might have put on over the winter or spring — THIS IS IT! You will be coached for 21 days from start to finish and have much more support than you have ever had trying to lose weight on your own.
Here is everything else you get:
— 21 Days of easy to follow meal planning
– Access to 21 days of easy to follow workouts via our ONLINE TRAINING APP (workouts can be done at the gym or at home depending on where you choose to workout).
— Instruction on how to take before and after measurements/pictures in order to track your progress
— Regular email support, motivation, and nutrition coaching
— New recipes and workout ideas throughout the 21 Days to keep you motivated and prevent boredom
— BEST PRIZE OF ALL —- INCREASED CONFIDENCE!! KNOWING YOU LOOK GREAT AND FEEL AMAZING! YOU WILL HAVE LEARNED HOW TO EAT HEALTHY AND LOSE WEIGHT WITHOUT FEELING DEPRIVED OR HUNGRY ALL THE TIME!
---
IF YOU HAVE MORE QUESTIONS — READ THIS CAREFULLY!!!
Ok, here is a basic run down of how this 21 day challenge works
Step 1 – sign up!
Step 2 – You will be sent the meal plan and all information on how to take your measurements, before pictures, and meal prep on the Friday prior to the start date of the challenge – June 16, 2017
Upon beginning the 21 day challenge, you will be given a full 21 day meal plan to help you along the way, you will be provided with workouts that can be completed in the gym, at home, or your workouts can be done with us at the CORE Conditioning studio.
This is why this 21 day challenge can be completed by MEN AND WOMEN FROM ANYWHERE IN THE WORLD!
In order to be successful in completing the challenge you only have to follow these simple rules and you will be successful in completing the challenge – you will look and feel amazing in that outfit you took your before picture in! (That's the best prize of all!)
HERE ARE THE SIMPLE RULES:
1. Must track nutrition everyday in My Fitness Pal (free downloadable app or via website)
2. Must exercise at least 4 days per week and track via online training
3. Must follow the meal plan minimum 6 days per week
4. Must take before pictures & measurements and load them into the online training app in order to compare results (for your eyes only – not to be broadcasted all over the internet :))


What Kind of Meal Plan is this? Will I have to Starve for 21 Days?
The meal plan will be sent out on the Friday before your start date, so you have the weekend for meal prep and mental prep! It is very easy to follow with basic meals & snacks, as well as many substitutions in case of allergies or food preference. This meal plan will teach you how to eat healthy and still enjoy life by enjoying good food — BUT STILL LOSE WEIGHT!!
NOTE:

YOU WONT BE EATING CHICKEN AND BROCCOLI FOR 21 DAYS
I'M VEGETARIAN, VEGAN, OR HAVE LOT'S OF FOOD ALLERGIES — WILL THIS MEAL PLAN WORK FOR ME??
Yes!! There is information on how to substitute foods that you are not able to eat for others of the same type
I Have to Exercise 4 Times Per Week, But What is Considered a Workout?
A workout is considered anything that get's your heart rate up & is physically active for at least 30 minutes! If you go for a long walk because that is all you are able to physically do – that is fine! If you come to classes or do personal training with CORE Conditioning – that is fine! If you attend other fitness classes – that is fine! If you perform one of the online workouts I provide you at home or at the gym on your own – that is fine! Any type of exercise for 4 days per week will help you dominate this challenge & look amazing after 4 weeks. Now obviously 5 or 6 days per week is fine also! Just bare minimum is 4 days per week!
---
 
---
DON'T LIVE CLOSE? NO PROBLEM!
I Don't Live Near You, Can I do this 21 day challenge all ONLINE??
YES! I have had many people take part in challenges in the past from cities all over the world and still have success! All coaching, meal plan delivery, workouts are sent online, so you do not have to be in the same city as CORE Conditioning to take part in this 21 day challenge! You will be sent detailed information about how to take your before pictures, measure your inches, and how to stay on track from any city in the world. You will feel supported by weekly motivational emails filled with nutrition coaching, workout tips, and progress checks.
Who Can Sign Up?
MEN & WOMEN FROM ALL OVER THE WORLD!

CLICK HERE TO CHECK OUT RESULTS FROM OUR CHALLENGERS IN THE PAST!
How are the Workouts Sent to Me?
-You will be provided with workouts to perform independently through CORE Conditioning's online training app. ($50/month value!)
-Workouts can be viewed on your computer or through a downloadable app to your smartphone or tablet
-Workouts will include: at home ab ripper, living room full body blast, fat blasting full body gym workout, and many different cardio/strength training options to choose from no matter where you will be working out!
-All exercises in each of the workouts provided have videos in order to ensure proper form
-If you are already doing one on one training or Group fitness classes with CORE Conditioning, these workouts will be performed on your day's off of training with CORE Conditioning.
How is The Meal Plan Sent to Me? 
The 21 day meal plan will be sent to you through the online training app to be viewed, downloaded, or emailed an printed.
MORE QUESTIONS??
Email Michelle@CORE-Condition.com and I will be happy to answer any questions you might have!