We all want a quick fix these days, although this does not exist without taking commercial pills and powders (I do not condone!).  Even though we don't have a quick fix, there is a thing called "working out more efficiently to reach your goals".  Depending on your personal fitness and weight loss goals there is a way to workout, certain exercises, combinations of exercises, rest time vs. work times, length of workouts, and frequency of workouts that will work best for those specific goals.  Everyone is different, so performing a cookie cutter workout you find online might work for one person, but might not work for another.

The majority of clients that come into my studio are females looking to lose body fat and build some lean muscle, which I feel is a very common type of fitness goal.  Even though all of these clients have similar goals, I do not give them all the same program or same eating plan because each of their bodies, strength levels, cardio levels, body types, and lifestyles are different.  One thing I can say is that their are certain exercises that I call "metabolic" exercises (meaning they are great to get your heart rate up really fast to burn more calories and in turn – more fat).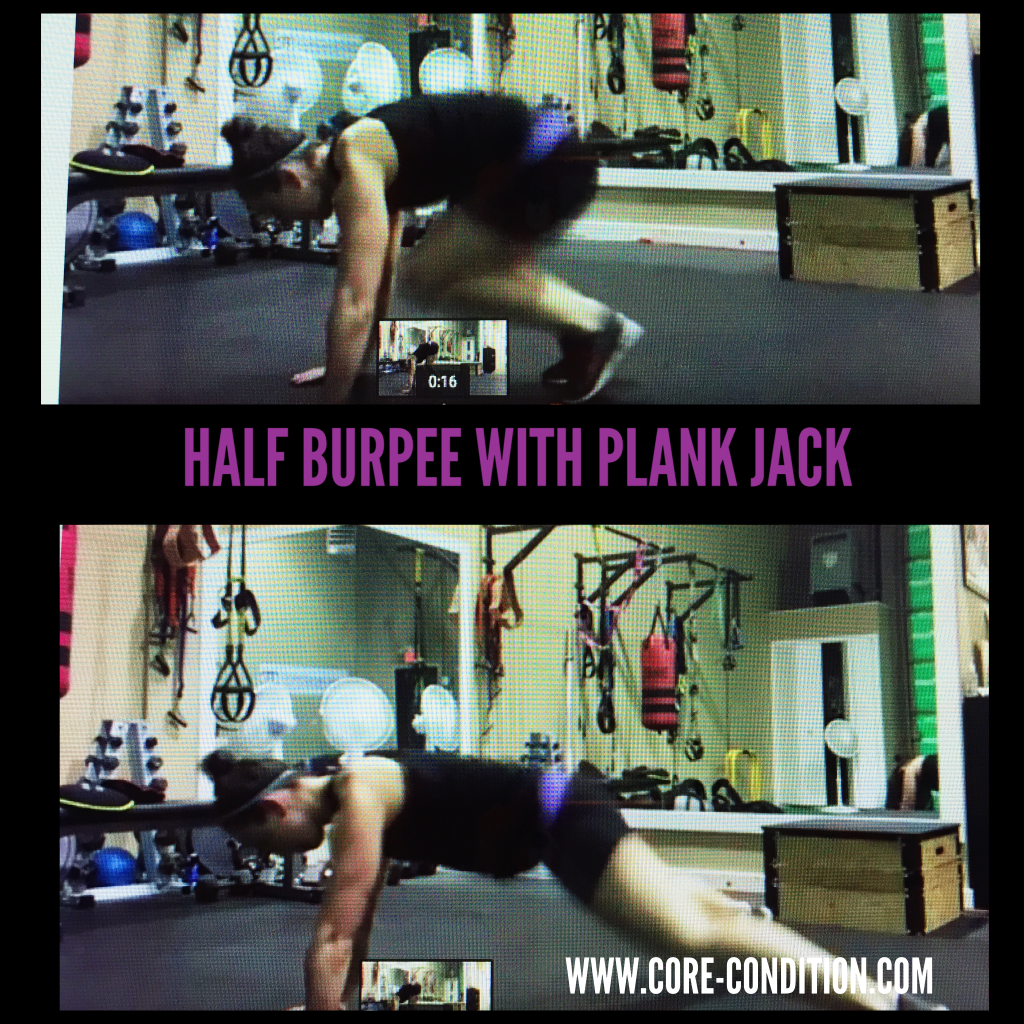 ENTER THE HALF BURPEE WITH A PLANK JACK

Yes, it's a HALF burpee – not a full burpee.  Your immediate reaction will be "wow those must be easier than real burpees because it's only half", but man are you wrong – these bad boys are tough!

This is a great exercise you can do between strength exercises to keep your heart rate up, or along with some other heart rate boosting exercises to really challenge your cardiovascular system.  Even better, you don't need any equipment and can do this exercise anywhere you like!




Try doing this exercise for 20 seconds continuously and then rest for 10 seconds – repeat x 5 rounds!


Add a push up right before the plank jack and you will burn even more calories!


LET'S TURN OURSELVES INTO FAT BURNING MACHINES IN 2016! WHY WAIT UNTIL JANUARY?? LET'S START NOW!