Whether you want to admit it or not, it's time to face the reality that December has rolled around again.  This means long hours of shopping and Christmas parties galore, leading to many "excuses" to get out of your workout routine and cheat on your diet.  If anyone feels like me, the year has flown by and it seems there is a lot that needs to be done and very little time to do it in.  If you have been good all year you don't want to let the stress and temptations of the holiday season sabotage your healthy eating and hard work in the gym.  I am a firm believer of the work hard play hard philosophy, but understand you have to do the hard work (work out/healthy eating) to earn your right to play hard (indulge on December treats and beverages).  Braving the crowds of the mall and the smells of the food court can be a recipe for failure, but if you are prepared with these few simple tips you can avoid the lure of fast food and keep your focus on the task at hand, SHOPPING!
1. EAT BREAKFAST
Try to eat a healthy breakfast that includes fibre to keep you feeling full and protein to give you energy to tackle the mall at full force.  My favourite breakfast is fibre 1 cereal or granola with yogurt or milk and frozen berries.
2. PACK A WATER BOTTLE
Pack a water bottle with you to make it easier to stay hydrated.  Many people mistake dehydration for hunger, if you have a water bottle with you it is less likely you are going to head to the food court and grab a high calorie soda or sugary drink.  If you don't want to carry around a full water bottle, take an empty one with you and when you get thirsty fill it up in a water fountain in the mall.  Sit down and have a drink of water then assess your appetite, if you are still hungry after drinking some water it might be time to seek nourishment.
3. PACK HEALTHY SNACKS
Pack some healthy snacks of fruit or veggies, trail mix, protein bar, granola bar, or a 100 calorie snack pack to keep you away from the food court as long as possible.  This will keep you energized and focused on shopping without having to stop to feed a growling tummy.            
4. WALK IT OFF
If you had to break down and grab a bite to eat at the food court, take the next leg of your shopping trip to pick up the pace of your walk in order to burn off a few extra calories.  Avoid taking the escalator and walk up the stairs, or try heading back to the car to drop off some bags to add a few more steps to your shopping trip.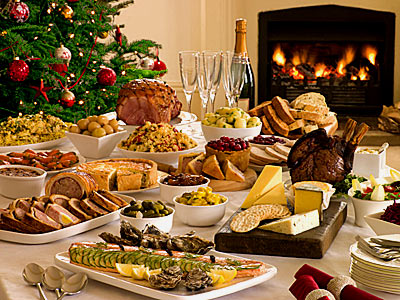 HAPPY HOLIDAYS!
For more healthy eating and fitness tips email Michelle@CORE-Condition.com
Michelle Roots BA Kin, CSCS, PES