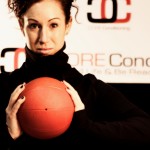 I am excited to announce that our new group fitness studio is NOW OPEN in Surrey!! We are offering Zumba, Yoga, & Metabolic Group Exercise classes for all fitness levels.  We have the most qualified instructors to help get you in the best shape of your life this year!! Group Fitness is an affordable way to get in shape, have fun,  meet lot's of new "fitness" friends, and hold yourself accountable for your workouts in 2013!
CLICK HERE FOR MORE INFORMATION OR CLICK THE "GROUP FITNESS INFORMATION" TAB ABOVE.
LOOKING FORWARD TO MEETING NEW FACES & HELPING YOU REACH FITNESS & WEIGHT LOSS GOALS!
"Train 4 Life & Be Ready 4 Anything"
Michelle