Do you have some turkey left over from Thanksgiving that you don't know what to do with? Have an extra turkey in the freezer that you didn't cook? Here is a great way to use up that extra turkey, as you can cook up a big pot and freeze individual size portions to last you a few weeks.
Easy lunch or dinner idea for the busiest of busy people! No excuses for not eating healthy if you prepare in advance!
Now let's get to the good stuff
Turkey Chili Recipe:
Ingredients:
2 
tablespoons extra virgin olive oil or coconut oil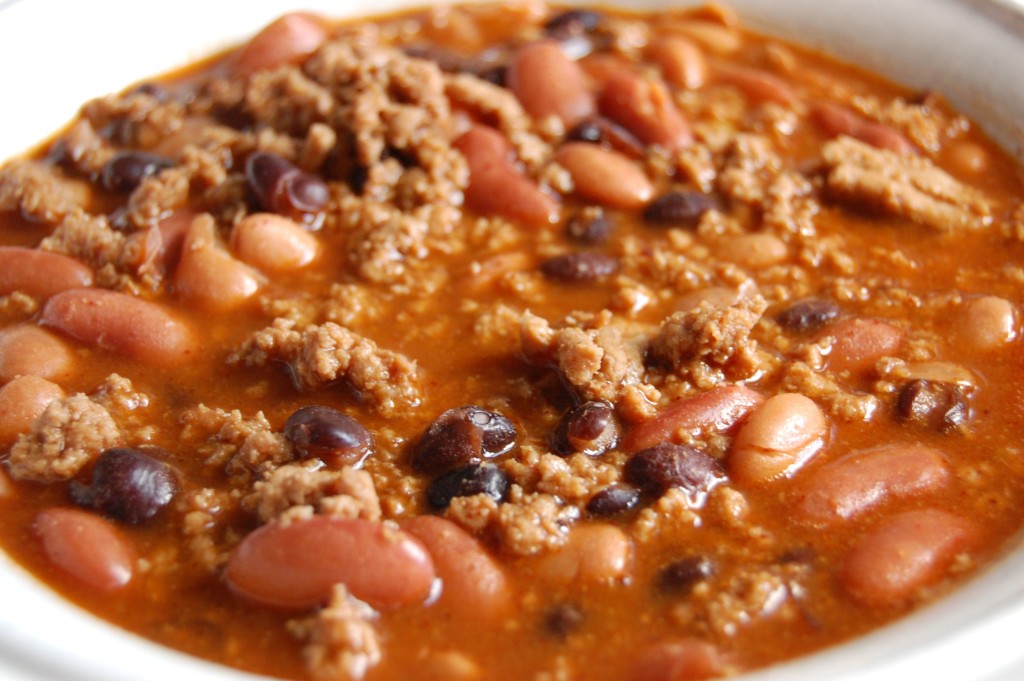 3 
garlic cloves, chopped
1⁄2
small onion, chopped
1 
lb lean ground turkey
1 
small red bell pepper, chopped
1 
small green bell pepper, chopped
1
(15 ounce) can dark red kidney beans, drained and rinsed
2
(28 ounce) cans crushed tomatoes
2 
tablespoons chili powder
1 
teaspoon ground pepper
1 
teaspoon salt
1 
teaspoon cumin
1 
teaspoon ground cayenne pepper
1 
teaspoon garlic powder
1⁄3
cup packed light brown sugar (optional)
Optional add in: chopped mushrooms, can swap lean ground beef for turkey if you want, any other veggies you can fit in there!
Ps. if you want to add extra kick! I like to add a scoop of non-fat greek yogurt on top with some slices of avocado
Here's How It's Done:
1. Add olive oil to bottom of a large cooking pot and turn heat on medium-low.
2. Add garlic to pot and cook until it starts to brown, stirring frequently (about 2 minutes).
3. Add onions and cook on medium-low until golden and translucent (about 5 minutes).
4. Add ground turkey and cook, stirring frequently, until cooked through.
5. Combine seasonings in a small bowl, then pour over cooked turkey meat in pot, and stir.
6. Pour in 2 cans of crushed tomatoes (be careful, it will splash slightly).
7. Stir in light brown sugar, kidney beans, and chopped peppers.
8. Simmer on medium-low heat for 30 minutes with cover on, slightly vented to allow steam to escape.
Try it out, you won't be sorry!
Leave a comment below if you tried it out and let me know what you think!