Do you suffer from low back pain? Or even knee pain? It is very common in people who suffer from this type of pain have some type of muscle imbalance between the muscles of the core, lower body, and torso.  The gluteus medius muscle is an often neglected muscle in most strength training and fitness routines; however, it plays a very important role in balance and overall strength and stability of the body.  Often when the gluteus medius muscle is weak or not working as hard as it should, the muscles of the hip and low back end up working harder than they should, resulting in tight muscles and potentially low back pain or even knee pain.
Don't worry I am going to show you 2 great exercises to help strengthen the gluteus medius muscle and reduce low back pain, I also threw in a bonus exercise you can do in combination with the other two to get in some cardio and challenge your core muscle further (more bang for your buck!).
Read more about the gluteus medius muscle and why you should be strengthening it HERE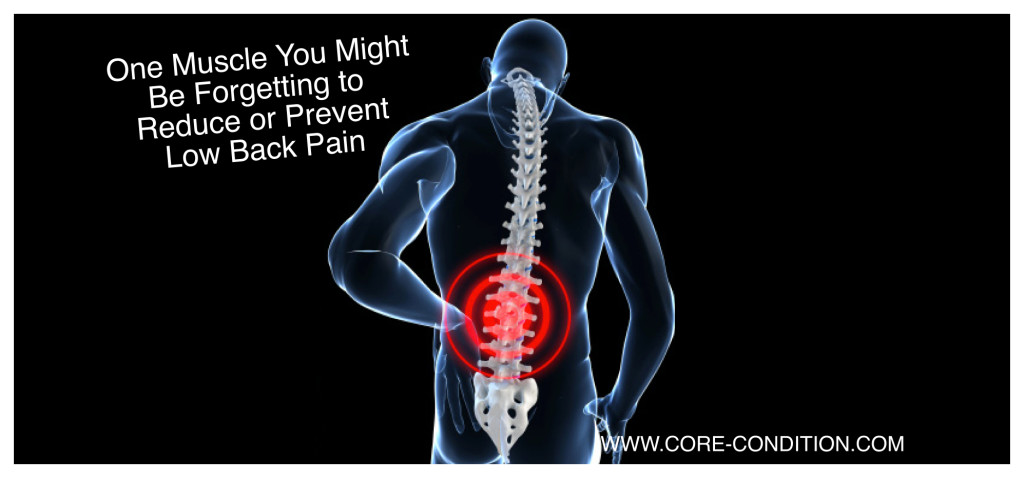 Here is a small routine you can try at home to not only get your heart rate up to burn some calories, but to help improve hip stabilization and prevent or reduce low back pain.
Try performing the exercises one after the other life this:
Half  burpee with plank jack x 10
Side lying leg raise x 10-15/leg
Fire Hyrdants x 10-15/leg
Once  you have completed one set of each exercise, repeat 2-3 rounds with minimal breaks! If you feel any pain in your low back stop immediately!
Half Burpee with Plank Jack
Side Lying Leg Raise
Fire Hydrant
Remember this is just a start, but can work wonders!  These exercise are best used in combination with stretching and fascial release, if you suffer low back pain or knee pain it is best to be assessed by a professional.  If you have further questions or want more information about low back pain feel free to leave a comment below or CONTACT US