Do you ever find yourself sitting in front of the TV on a night and get that "snacky" feeling?  You feel like you want a little something to snack on, but know that you shouldn't be eating anything that could be detrimental to your fitness/weight loss goals.  Well there are many things that are actually OK to eat before bed and this recipe is perfect (as long as you don't eat the whole batch!).  This recipe can be altered in anyway to meet your personal preference, I have even added 1 tbsp of peanut butter in the blender along with all the ingredients below and the results were amazing!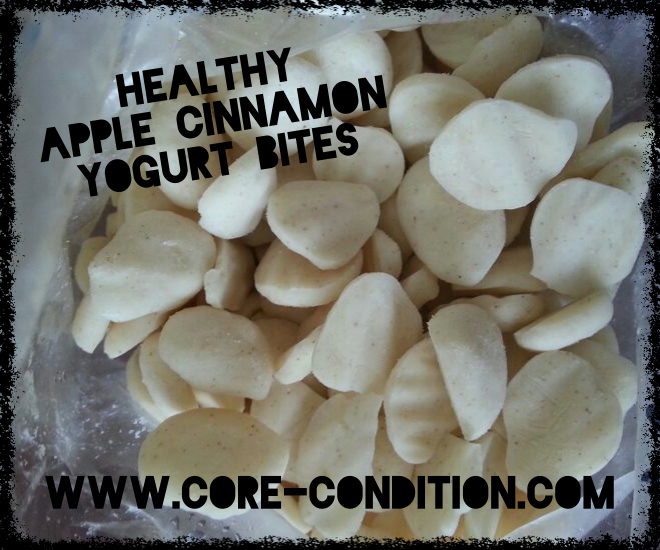 1 medium apple (any kind is fine)
1 cup plain Greek yogurt
1 Tablespoon honey
1 tsp. cinnamon
Blend 4 ingredients in a blender until apple is chopped up. You can choose whether to leave the skin on or not, but the skin is actually healthy for you so might be a good idea to leave it on. Once blended, pour into ice cube trays, freeze an hour or more. Pop them out of the trays and put in a sealed bag or container in freezer.
Makes about 30 frozen cubes (depending on the size of the ice cube tray you use).
Give them a try and tag me in your social media pics @corecondition — if you come up with some other similar creations let me know! Maybe dark chocolate, Greek yogurt, and blueberries?? the possibilities are endless!