Did you set a few resolutions to make 2016 your healthiest year? to lose some weight? improve your fitness level? make more of a commitment to yourself?
How is it going so far?  We are now two months into 2016 and this is a great time to reflect on how things are going.  Time flies these days and the last thing we want to have happen is another year to pass by and you didn't reach any of your goals.
If you are still sticking to your goals – WAY TO GO!!
If you perhaps have slipped up a little bit on the way you had planned to take on 2016, I have just the solution for you!
ENTER THE REBOOT YOUR RESOLUTIONS – 21 DAY CHALLENGE
Only 3 Weeks away from a flatter stomach and tighter abs!!!
*
ONLY OPEN TO 30 PEOPLE SO……
*
*
OUR LAST 7 CHALLENGES HAVE SOLD OUT QUICKLY, SO DON'T WAIT! ONCE IT'S FULL IT'S FULL!
If you have done one of our challenges in the past, it is an entirely new meal plan and entirely new workouts!!
If you sign up for the challenge now you are committing yourself to 3 weeks to really buckle down and focus on yourself; however, this doesn't mean you will have to lock yourself in a room and starve for 3 weeks. In all of our challenges we teach our soldiers how to live a fun and active life, while still making healthy decisions, fitting in exercise, and reaching their fitness and weight loss goals.
OPEN TO MEN AND WOMEN WANTING TO GET BACK ON TRACK AND GET STARTED ON THEIR SUMMER BODIES!
Worried you will fail?
The above statement is TRUE! How do you know what you are capable of if you never let yourself try?
If you even clicked on this link, it means you are interested in losing weight or learning how to eat healthier and exercise to meet your personal fitness goals….. AM I RIGHT?
SO WHAT IS HOLDING YOU BACK?
FEAR?
FEAR OF FAILURE?
FEAR OF SUCCESS?
Have you tried to lose weight, start an exercise routine, or begin a healthy eating plan before? If you have an failed, perhaps it is because you were too hard on yourself, cut all the fun and good food out of your life, leaving you feeling tired, bored, and lacking a "real life".
In this 21 Day Challenge you will learn how to live a BALANCED and healthy lifestyle.
NO STARVATION
NO LONG HOURS IN THE GYM
YOU DON'T EVEN HAVE TO CUT OUT YOUR FAVORITE FOODS! (at least not completely)
SUCCESS LIES OUTSIDE OF YOUR COMFORT ZONE
TAKE THE LEAP AND JUST IMAGINE THE POTENTIAL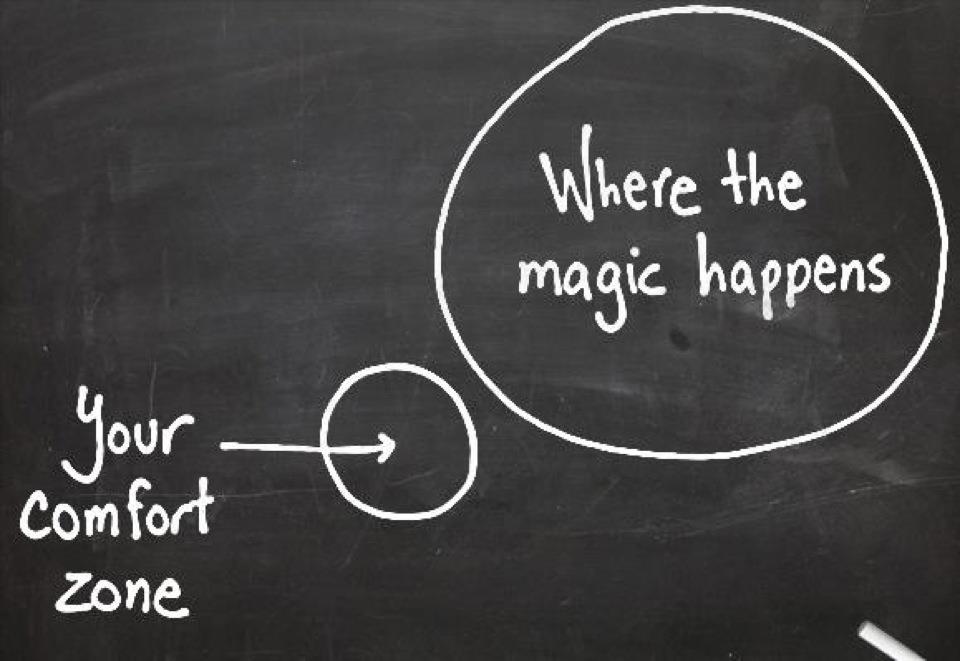 ---
WHAT'S INCLUDED IN THIS CHALLENGE YOU ASK??
–21 days of easy to follow meal planning (vegan/vegetarian, allergy adaptable)
–21 days of easy to follow core specific workouts (not mandatory – just an added bonus)
–Access to CORE Conditioning's online personal training system loaded with many workouts that can be performed anywhere & adaptable to all fitness levels
–21 days of motivational, nutritional, and workout support the ensure you succeed
– Access to a Private Challenge Facebook Group for Ongoing Support and Contact with Fellow Challengers
BONUS – Great Prizes & building of healthy habits to have you looking & feeling amazing for 2016!
---
ALREADY THINKING OF EXCUSES?? READ BELOW IF YOU ARE TALKING YOURSELF OUT OF IT!
What about the weekend vacation I have planned? I'm going to be too busy with the kids and getting back to real life after the holidays? I'm working a lot and their is no way I can eat healthy when I'm working? What about the wedding I have coming up? etc. etc. DON'T WORRY!! If you want it bad enough this meal plan is designed in a way that you will still be able to succeed, and it allows you to still have a cheat meal here and there while still seeing results! At CORE Conditioning we learn to "train 4 life and be ready 4 anything" – meaning life happens, we can't let these life events get in the way of reaching our personal goals – better yet, we plan and prepare for them so we can still stay on track and get results while still enjoying all that life has to offer!! NO STARVATION DIETS HERE!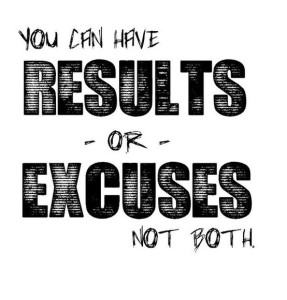 NO MORE EXCUSES – CLAIM YOUR SPOT NOW!
---
CLICK HERE TO CHECK OUT SOME GREAT RESULTS OF YOUR CHALLENGERS IN THE PAST!  THIS COULD BE YOU IN 21 DAYS!
---
SO HOW DOES THIS THING WORK ANYWAY, YOU ASK?
Ok, here is a basic run down of how this challenge works. READ BELOW!
Step 1 – sign up before it's full!
Step 2 – you will be sent the meal plan and all information on how to take your measurements, before pictures, and meal prep on Friday, MARCH 11, 2016
This is not a "biggest loser" challenge, meaning the winner is not determined by who loses the most weight. If you follow the meal plan and get your 4 workouts per week completed for the entire 4 weeks of the challenge (and document them in myfitnesspal) you will be entered to win the draw for the grand prize at the end (it's a good one!).
Upon beginning the challenge, you will be given a full 21 day meal plan to help you along the way, you will be provided with workouts that can be completed in the gym, at home, or your workouts can be done with our trainers at the CORE Conditioning studio. This is why this challenge can be completed from ANYWHERE IN THE WORLD!
You will be allowed 1 Cheat Meal per week where you can get rid of all your cravings and enjoy guilt-free!
In order to be successful in completing the challenge you only have to follow these simple rules and you will be entered to the win the prize, but better yet – you will look and feel amazing in all of your summer outfits just dying to get out of the closet with that first glimpse of sunshine.  Summer is just around the corner! (At least for those of us here in Vancouver), but if you are already enjoying summer weather we are jealous!
ADDED BONUS!!!
This challenge is going to focus on teaching our soldiers that workouts can be fit into to even the busiest of days. All challengers will be provided with 21 days of core focused fat blasting workouts that focus on tightening and flattening the mid-section! These quick 15-20 minute workouts will be helpful on those crazy days when you don't have time to get to the gym or don't have time to exercise when you get home. Even 15 minutes is better than nothing, as long as you make the most of that 15 minutes and choose exercises that are best suited towards your goals — THAT'S WHERE I COME IN! I will provide those workouts through my online training app (as well as a number of other workouts as mentioned above) to make sure you reach your goals during this 21 day challenge.
WATCH THE VIDEO BELOW TO SEE HOW EASY IT IS TO FOLLOW AND TRACK YOUR WORKOUTS IN OUR APP!
---
HERE ARE THE SIMPLE RULES:
1. Must track their nutrition everyday in My Fitness Pal (free downloadable app or via website)
2. Must exercise at least 4 days per week and track via online training (either the workouts provided or ANY OTHER WORKOUT!)
3. Must follow the meal plan minimum 6 days per week
4. Must take before pictures & measurements in order to compare results (for your eyes only – not to be broadcasted all over the internet :))
---
Still Have Questions? Below are Answers to Some Frequently Asked Questions
FAQ
What Kind of Meal Plan is this? Will I have to Starve for 21 Days?
The meal plan will be sent out on FRIDAY, March 11, 2016 so you have the weekend for meal prep and mental prep! It is very easy to follow with basic meals & snacks, as well as many substitutions in case of allergies or food preference. This meal plan will teach you how to each healthy and still enjoy life and enjoy good food — BUT STILL LOSE INCHES!!!
I'M VEGETARIAN, VEGAN, OR HAVE LOT'S OF FOOD ALLERGIES — WILL THIS MEAL PLAN WORK FOR ME??
Yes!! There is a vegetarian meal plan available as well as information on how to substitute foods that you are not able to eat for others of the same type
I Have to Exercise 4 Times Per Week, but What is Considered a Workout?
A workout is considered anything that get's your heart rate up & is physically active for at least 15 minutes! If you go for a long walk because that is all you are able to physically do – that is fine! If you come to my classes or do personal training with CORE Conditioning – that is fine! If you attend other fitness classes – that is fine! If you perform one of the online workouts I provide you at home or at the gym on your own – that is fine! Any type of exercise for 4 days per week will help you dominate this challenge & look amazing after 4 weeks. Now obviously 5 or 6 days per week is fine also! Just bare minimum is 4 days per week!
Is the Meal Plan "Family Friendly"?
Yes!! Most of the dinner meals are very simple (meat and veggies), but you could easily add in pasta, potatoes etc. for your significant others or kids, who refuse to do this challenge with you.
Can I Come See You to Get my Measurements and Before Picture done? Do I have to take a before picture?
Yes and Yes! I have no problem taking your measurements and before picture, email me to arrange a time before WEDNESDAY March 16th. Yes, part of the rules is to take a before picture, but this picture is for your eyes only and will be where you see the great results. Your pictures are not broadcasted online (without permission) and I make you take them because you will forget what you looked like when you began!
If you can't make it in, I will also provide you with information on how to take your own measurements and before pictures!
Can I do this challenge all ONLINE??
YES! I have had many people take part in challenges in the past from cities all over the world and still have success! All coaching, meal plan delivery, workouts are sent online so you do not have to be in the same city as CORE Conditioning to take part in this challenge! You will be sent detailed information about how to take your before pictures, measure your inches, and how to stay on track from any city in the world. You will feel supported by weekly motivational emails filled with nutrition coaching, workout tips, and progress checks. Oh and you can also chat with all the other challengers in the online support forum, so you will still feel like part of the fitness family!
Who Can Sign Up?
MEN & WOMEN FROM ALL OVER THE WORLD!
---
CLICK HERE TO CHECK OUT RESULTS FROM OUR CHALLENGERS IN THE PAST!
---
How are the Workouts Sent to Me?
-You will be provided with workouts to perform independently through CORE Conditioning's online training app. ($50/month value!)
-Workouts can be viewed on your computer or through a downloadable app to your smartphone or tablet
-Workouts will include: at home ab ripper, living room full body blast, fat blasting full body gym workout, and many different cardio/strength training options to choose from no matter where you will be working out!
-All exercises in each of the workouts provided have videos in order to ensure proper form
-If you are already doing one on one training or Group fitness classes with CORE Conditioning, these workouts will be performed on your day's off of training with CORE Conditioning.
PRIZES??
If you follow all the easy to follow rules of the challenge for the entire 4 weeks, you will be entered to win a prize, which is amazing and will be announced only to those who sign up for the challenge!! It's the best prizes yet people!!!
---
MORE QUESTIONS??
Email

CustomerService@CORE-Condition.com

and we will be happy to answer any questions you might have!
 *
STILL THINKING ABOUT IT??
 *
NIKE SAYS IT BEST
DON'T WAIT TO LONG BECAUSE ONCE WE HAVE 30 PEOPLE REGISTRATION WILL BE CLOSED!!
*
*
WE START MARCH 14, 2016!!!!