Let's keep it real, everyone would love to have a flat stomach and ripped up washboard abs….right?
What if I told you that this dream can be a reality for everyone!  With the right nutrition and exercising the correct way the dream of a flat and toned stomach is attainable.
I'm going to give you one hint – the answer does NOT  lie in doing thousands of sit-ups and starving yourself!
Eating a healthy balanced diet including protein, good fats, and carbs (yes that's right I said carbs!)  Carbs have been deemed a "fat maker" but really carbs are not what is making you fat it's sugar.  Eating healthy carbs will actually give your body fuel to power through your workouts and keep your energy levels high.  I personally recommend limiting your carb intake to first thing in the morning and around your workouts (within 2-3 hours before or after) to ensure these carbs are used at fuel or to restore muscle glycogen levels (carbs are stored in your muscles as glycogen).
Now let's get to the exciting part!
HOW DO WE FLATTEN OUR STOMACH WITHOUT SIT UPS?
Check Out 2 Of My Favorite Exercises to Target Lower Abs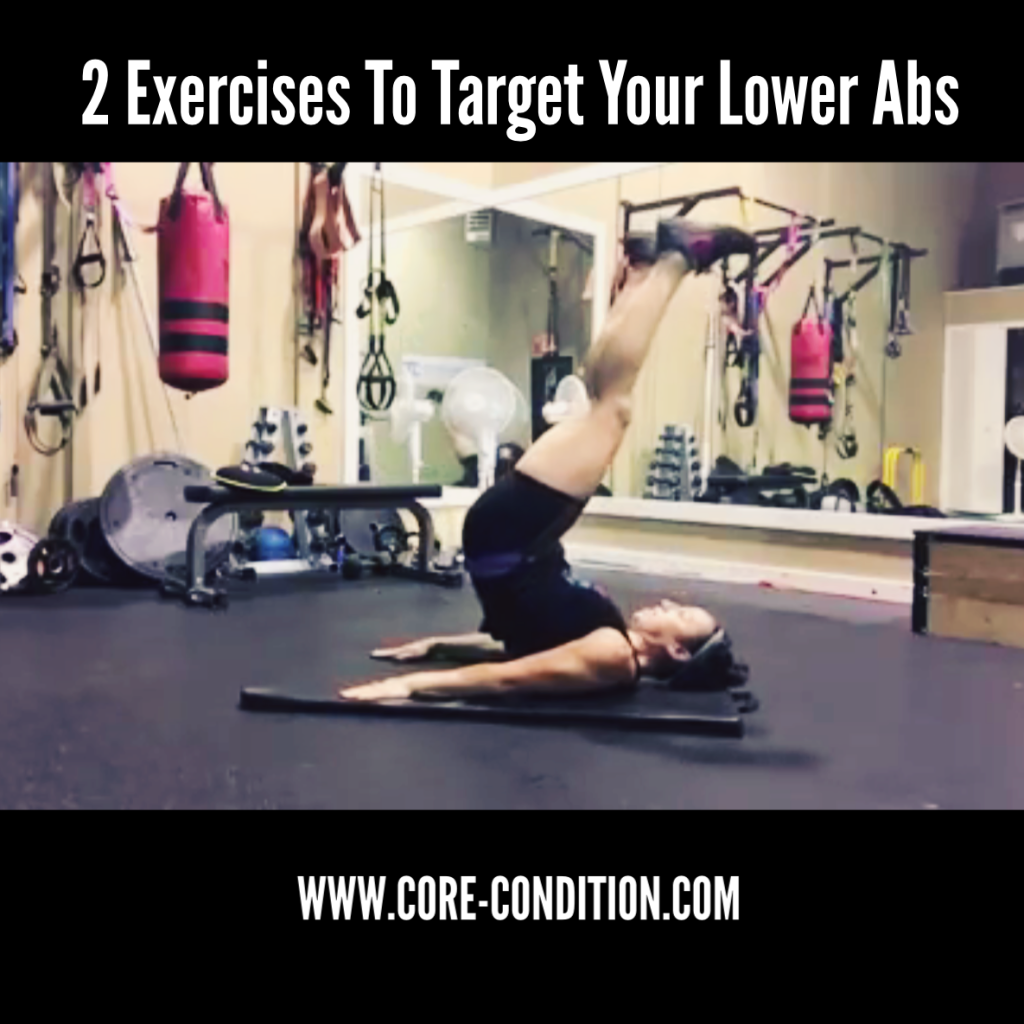 Try doing both of these exercises back to back as part of your regular core/abdominal training routine
Perform 10-15 reps of each exercise and repeat 3 sets of each
If you experience lower back pain while performing any of these exercises, stop immediately and watch this video on how to properly engage your transverse abdominis muscle (deep core stabilizer).
Pelvic Tilt
NOW LET'S GIVE THESE A TRY:
Watch the video for explanation of how to do each exercise.
Butt Lift With Leg Kick
Invisible Ball Ab Transfer
Note: to increase difficulty of this exercise, hold a medicine ball or dumbbell in your hands (approx. 10-15lbs)
Like these videos? Remember you can always train with from anywhere in the world via my downloadable app.  All exercises have videos with full explanation on form and you can receive personalized training plans to get you to your goals in no time!
CLICK HERE FOR MORE INFORMATION ON ONLINE TRAINING