Are you looking to get a flatter stomach?
Have you been told that planks are much better than sit-ups at achieving this goal? (you are on the right track!)
The plank is a great exercise to strengthen not only your abdominal muscles, but your entire core!
But, have you been doing planks for a long time and they are just simply boring now?
I am a firm believer of continuing to challenge your muscles and your body by switching up your workouts.  The worst thing we can do is let our bodies plateau body doing the same workouts over and over again!  Sticking to a routine is OK, but after a while if you are not feeling challenged anymore it is important to increase the difficulty of your workouts to make sure we keep getting stronger and leaner!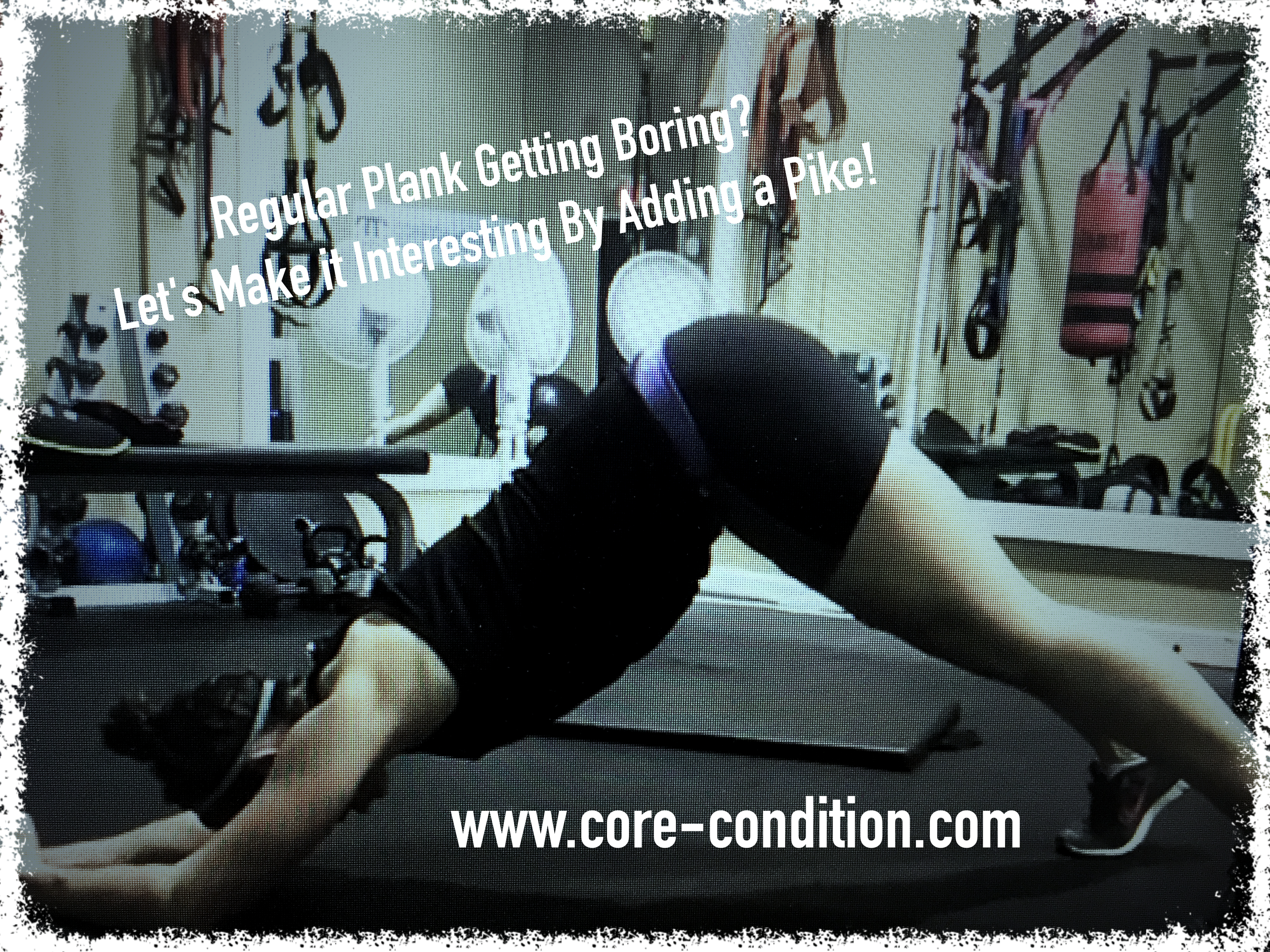 Here is a great way to make the standard plank harder:
PLANK TO PIKE
Try doing 2 sets of 10 to start and work your way up to reps of 15 or 20!
Disclaimer: If you feel pain in your lower back while performing this exercise – stop immediately!