Are you looking for an easy snack that is low in carbs, but loaded with all the right ingredients to keep you going between meals?  This is one of the easiest snacks to make ahead of time and store in the fridge to be ready to go when a snack attack hits.
Don't Rely on Store Bought Protein Bars!
Not only can these bars be high in calories and loaded with artificial ingredients, they are sometimes even worse than just eating a Snickers bar!  This can be a lazy and expensive alternative to making your own snacks, but even worse they could actually working against you in your weight loss goals.  Sure, once and a while in a pinch it's Ok to rely on store bought protein bars; however, having a pre-made low carb snack like these bites is a much better alternative.
"Failing to Plan is Planning to Fail"
Make a batch or two of these on a Sunday night and pack one or two with you each day, you will be ready when that midday sweet tooth hits!  They are a great low carb snack to have on hand, that taste great and can be enjoyed guilt-free!  Having these on hand will prevent you from reaching for the cookies and chocolate bars, that you might  not necessarily want or need, but grab because they are there.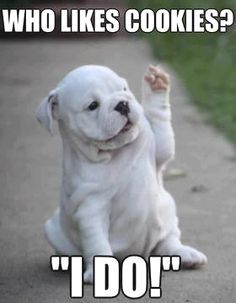 Here is a great low carb snack recipe:
Chocolate Chip Almond Coconut Bits
½ cup oats
1/3 cup shredded coconut, unsweetened
¼ cup almond butter
2 tbsp flax seeds
1 tbsp dark chocolate chips
½ tbsp coconut oil
½ tbsp plain greek yogurt
Note: Feel free to swap almond butter for any other nut butter of your choice (all natural only!)
Directions: In a mixing bowl combine all ingredients until they are evenly distributed. Roll into small balls, should make 6 bites. Store in fridge or freezer in an airtight container. Enjoy 1 bite with a protein shake (¾ scoop protein powder and 1 cup unsweetened almond milk or water) for the perfect snack!
Give these a try and you wont regret it!