This is one of my favourite new recipes for post-workout, a quick breakfast, or just a late night protein packed snack. If you love pumpkin flavour anything you will love this!! It is thick like a milkshake and tastes like pumpkin pie!
Here is a great tip to save your canned pumpkin from going bad after you open a can:
– Open a can of all natural pumpkin with no added sweeteners or preservatives and pour it into an ice cube tray. Place the tray n the freezer and soon you will have little frozen pumpkin cubes on hand whenever you need them!
HOW TO MAKE THE BEST PUMPKIN PIE PROTEIN SHAKE:
In a blender (I use the magic bullet) combine: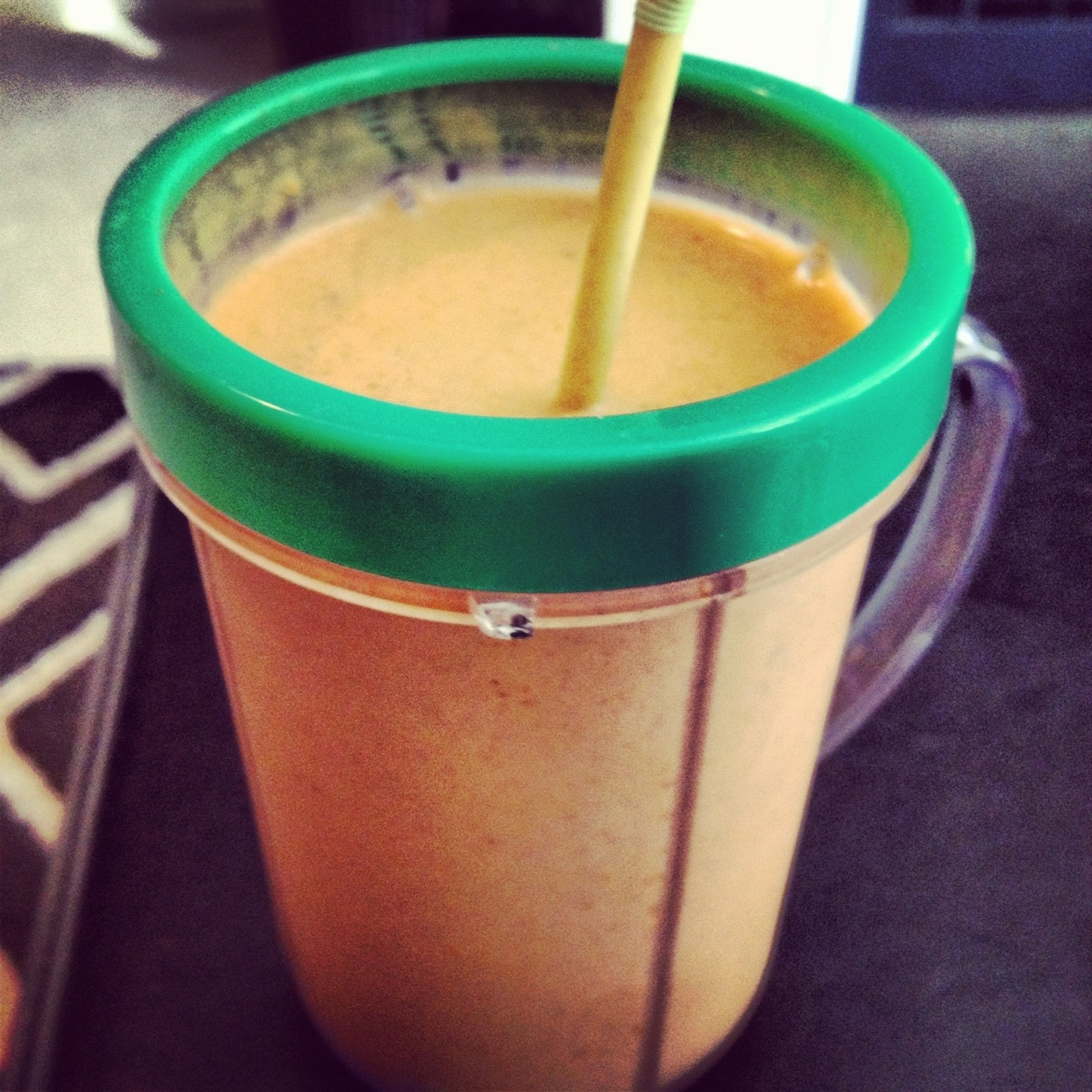 – 3 frozen pumpkin cubes
– 2/3 ice cubes
– 1/2 cup of unsweetened almond milk
– 1 scoop vanilla protein powder
– 1 teaspoon pumpkin pie spice
– 1/2 teaspoon cinnamon
– 1 teaspoon stevia
– 1/2 – 1 tablespoon non-fat plain Greek yogurt

– 1/2 cup of water
BLEND AND ENJOY!!
OPTION: if you want it to be creamier or thick like a milkshake add in 1/2 a frozen banana

LET ME KNOW HOW IT WORKS OUT ON OUR FACEBOOK PAGE CLICK HERE